11
If you like to listen to music or podcasts on the iPhone as you go to sleep, there is a sleep timer function that can automatically stop playing audio after a set amount of time. The function is sort of hidden within the iPhone's Clock app. Here's how to set the sleep timer.
How to Set the iPhone's Sleep Timer.
1. Open the Clock app.
2. Tap the Timer tab in the bottom right:
3. Set a time you want the iPhone to countdown:
4. Tap When Timer Ends button:
5. Scroll down to the bottom and tap the Stop Playing button: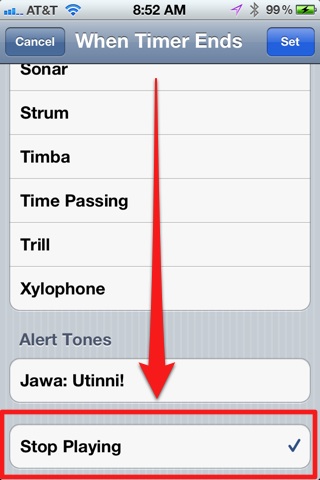 6. Tap the blue Set button in the top-right corner:
7. Tap Start to start the timer countdown: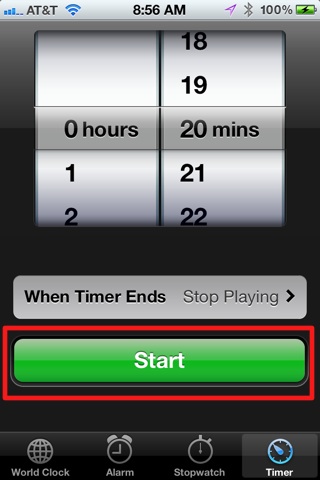 When the timer reaches zero, it will close the iPod app, lock the iPhone, and place it in sleep mode.
Check out all of our posts on iPhone Tips.