1
Case-Mate Pop! with Stand
$35
The Case-Mate Pop! comes with a flip-out stand built into its back, convenient for viewing while sitting at a desk or on an airplane. This year's Pop! cases are available in a new array of "high energy" colors along with the tradition black or white. The Pop! is a two-layer protective case with a soft rubber interior and hard polycarbonate exterior.
Check it out
at the official Case-Mate Pop! website.
Case-Mate Tough Xtreme
$50
We really liked the previous generation of the Tough (
review
) for its excellent protection. This year's Tough
Xtreme
has been upgraded with a built-in screen protector, similar to the popular Otterbox Defender. Case-Mate says the Tough Xtreme delivers its "highest level of protection in the thinnest possible construction."
Check it out
at the official Case-Mate Tough website.
Case-Mate Barely There
$30
The Barely There is a Case-Mate classic. A thin, snap-on, hard plastic case with a soft-touch finish that feels comfortable holding in your hand. Available in a veritable rainbow of colors.
Available soon
at the official Case-Mate Barely There website.
Case-Mate Snap with Stand
$35
The Snap case comes with a built-in spring-action stand that Case-Mate describes as "rapid deploy." You'll poke your eye out! The Snap is made from "soft material" and has a raised bezel around the front screen to offer some added protection.
More info
at the official Case-Mate Snap website.
CaseMate Pop! ID
$40
Leave your wallet at home with the CaseMate Pop! ID. The Pop! ID can hold two credit cards in a specially designed pouch on the back of the case. The Pop! has a dual-layered design for solid protection that features a soft impact-resistant interior layer and a hard durable exterior layer.
Available
soon in several different colors from the official Case-Mate Pop! ID website.
Case-Mate Madison Quilted
$70
The stylish Case-Mate Madison Quilted case makes quite a fashion statement. The premium style means a premium price.
Check out
the Official Case-Mate Madison Quilted website for when more info becomes available.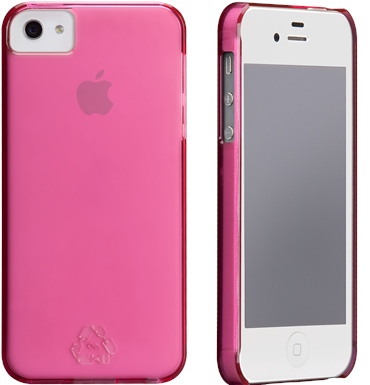 Case-Mate rPET Recycled
$35
The Case-Mate rPET is a translucent case that is, yes, made from 100% recycled material. Feel good about yourself and still have your iPhone looking stylish, available in a wide array of translucent colors. The case looks best with a white iPhone (in my opinion).
More info
at the official Case-Mate rPet website.
Case-Mate Artistry Woods
$50
The Case-Mate Artistry Woods offers a more natural look with its "genuine exotic hardwoods." The cases are accented with brush aluminun accents to add durability. The case has an inner silicone rubber lining to add cushioning and shock absorption for your iPhone 5.
Check it out
at the official Artistry Woods website.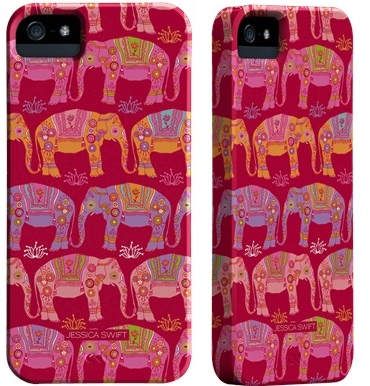 Case-Mate Artist Collection
$35
The Artist Collection from Case-Mate is a version of the Barely There case featuring special designer prints from various talented artists. The collection currently has over 80 unique designs available. You can browse through them all at the
official website
for the Artist Collection series.
Case-Mate Xing Panda
$30
The Case-Mate Xing case features a cute panda design along with a special charm that hangs off the bottom corner. Case-Mate has 3 more animals available: a peacock, monkey, and penguin, all with their own special charms.
Available
from the official Case-Mate Xing website.