0
Want to send a photo via email on the iPhone? Apple has now made it easier. Used to be, you had to start in the Photos app (not very intuitive, I know). But now, you can do it right inside the Mail app itself. Here's how.
Quick Instructions:
In an email, hold your finger down until a pop-up menu appears. Tap the right arrow in the menu, and tap Insert Photo or Video.
Step-by-Step Visual Instructions:
1. Begin by creating a new email message by tapping the Compose button: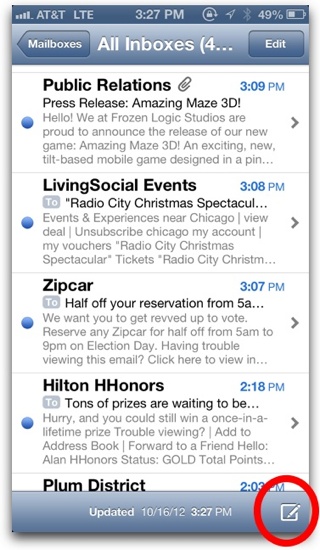 2. Hold your finger down in the body of the email until you see the following pop-up box:
3. Tap the arrow on the right:
4. Tap Insert Photo or Video: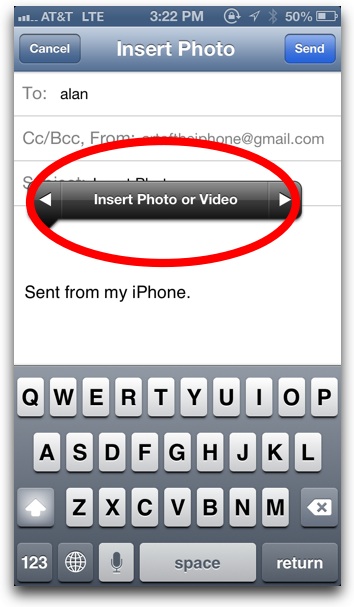 5. Find a photo you want and tap Choose: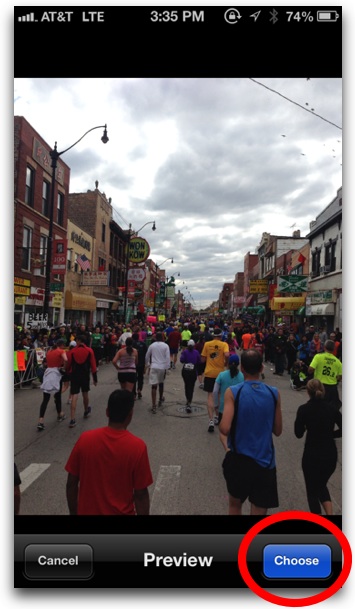 6. The photo will be inserted into your email. Repeat steps 2 through 5 if you'd like to add more photos.
And that's it. Just tap send! You may be asked what file size of the image you want to send. Choose one depending on your connection (keep in mind your recipient's download speeds as well).
Extra Tip
You can only insert one image at a time using the above instructions. If you want to attach multiple photos at a time, start in the Photos app. Instructions here.