The Case-Mate Barely There iPhone 4 case ($25) is an eggshell-thin, plastic hard case that doesn't offer up much in the way of protection or any other area for that matter. Its poor design makes it hard to justify the expensive price tag, even as a possible remedy for the iPhone 4's external antenna atennuation.
When we reviewed the original Barely There case for the iPhone 3G, we were able to overlook its lack of shock absorption and give it a mild recommendation thanks to its stylish glossy exterior that matched the iPhone exactly and its scratch protection properties. But the new iPhone 4's front-and-back glass have changed the iPhone case priorities away from scratch resistance toward shock absorption.
Unfortunately, the Barely There's eggshell-thin plastic offers almost no shock absorption. The case's rim around the iPhone's screen barely rises above the surface, so the full force of a drop would be fully felt on the iPhone's glass.

In fact, the Barely There doesn't have much to offer an iPhone 4 owner in any area. The best thing we can say about it is that it does place a layer of plastic between your finger and the iPhone 4's infamous antenna sweet spot, and thus helps prevent signal attenuation.
We also don't care much for the Barely There's looks or design. Its matte black negates anything appealing about the iPhone. A cutout for the Apple logo on the back appears misaligned, making the iPhone look odd when viewed from that angle and gives the case a cheap look.
An upside to the Barely There's thinness is that it maintains the iPhone's claim of "world's thinnest smartphone," keeping the iPhone 4 highly pocketable. But even though the case is razor thin, you still can't use it with the iPhone 4's official dock. It will fit into most universal docks though.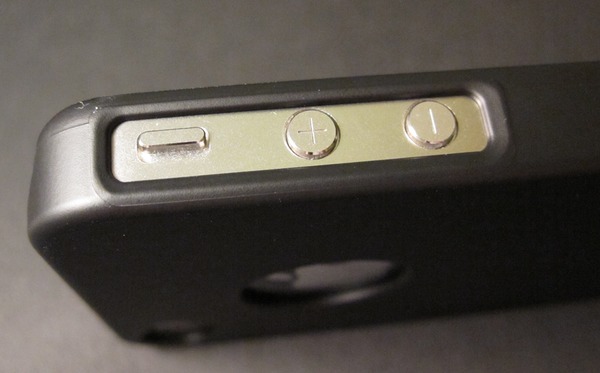 The case leaves plenty of room for all the iPhone's ports and buttons, employing large cutouts around the areas. Everything operates just as well as if there wasn't a case. And that includes the iPhone 4's LED flash (some cases cause too much light from the flash to reflect back too into the iPhone's camera).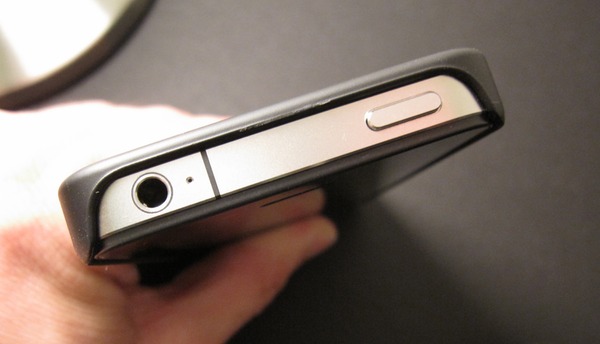 In terms of grip, the Barely There improves the situation only slightly. Its hard plastic is only slightly less slippery than the iPhone's glass.
Conclusion
It's hard to recommend the Barely There case for iPhone 4 ($25) for anything other than as a solution to the iPhone 4's antenna attenuation problem. While the iPhone 3G and 3GS benefited from the previous Barely There's scratch resistance and matching glossy looks, the iPhone 4's "Gorilla Glass" is more scratch resistant than this version of the case. The Barely There's dull looks and half-hearted design prevent us from giving it a recommendation. 6.2 out of 10.