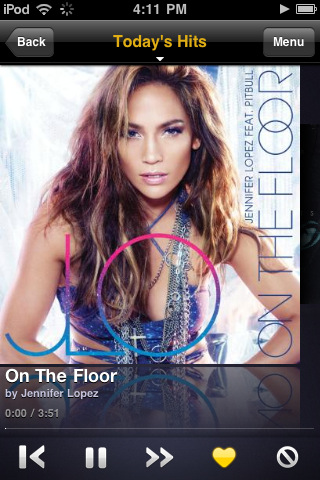 Slacker Radio has introduced a new $10-a-month Premium Radio service that puts it in the à la carte subscription music business alongside longtime players Rhapsody, Napster, and MOG. Subscribers can access specific tracks and albums and create playlists of their favorites for on-demand playback on the iPhone and iPad.
Previously, Slacker Radio only offered streaming radio stations, competing with the likes of the popular Pandora. Slacker still maintains a $3.99/month plan for streaming radio ad-free as well as a free service with ads (available in its updated app).
The $10-a-month all-you-can eat music plan is a standard in the industry, with all major players with an iPhone app offering pretty much the same terms, including storing of tracks on the iPhone for offline playback. A list of all à la carte subscription music services with iPhone apps is below—all offer a free trial period if you want to try them out.
Also see our Roundup: iPhone Music Subscription Apps article for more details.