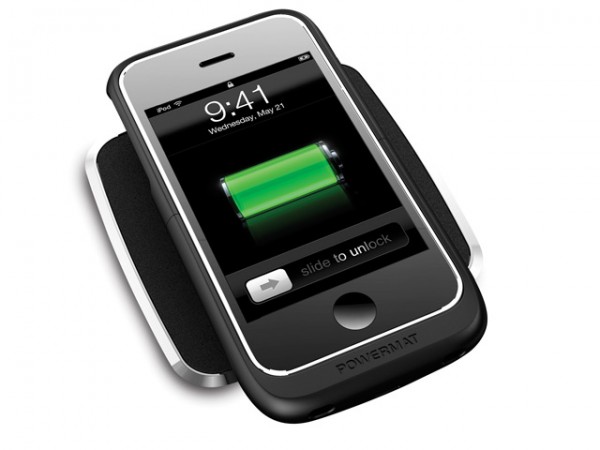 The Wall Street Journal has updated yesterday's report on the impending iPhone 5 to add additional info on what Apple is working on for the iPhone 6. While WSJ's sources expect the iPhone 5 to be a minor update similar in form to the iPhone 4, Apple has much bigger plans for the iPhone 6, including a major refresh that could include wireless charging:
Investors expect a bigger boost to Apple's phone business next year. People briefed on Apple's plans said the company is planning a major iPhone revamp then, with one person saying the company has been experimenting with features such as a new way of charging the phone.
Wireless charging is not a new technology. The Palm Pre, released in 2009, had the feature built in and could charge wirelessly via an electromagnetic induction charging dock, the Touchstone Charger. Even current iPhone's can be charged wirelessly via third-party hardware like the Powermat.
Cutting the cord could be a new theme for Apple. Its upcoming iOS 5 software update will allow iPhones to be updated wirelessly over WiFi—in other words, software updates and backups can be done without plugging them into computers. iPhones will still require a wall plug and USB cord to charge. Wireless charging could be the next step. Knowing Apple CEO Steve Job's love for simplicity, the idea of not having to mess around with a cord to charge your iPhone seems like a likely upcoming feature.