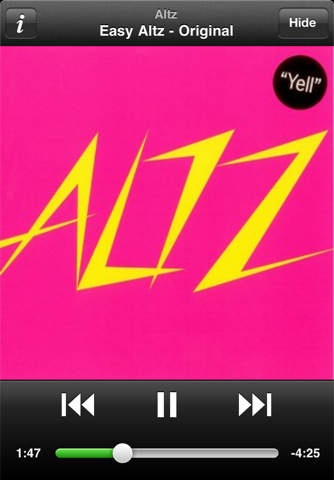 Spotify is a huge hit in Europe and will soon be in the US as well, mainly for one reason: it's a free music service that lets you plan any song, on-demand, any time you want it. Want to hear the latest Katy Perry hit right this second? Spotify gives it to you, for free. It's the perfect music service for the entitlement generation, and it's something no other free music service in the US currently matches. The only problem is, it doesn't work on the iPhone.
Well, yes, there is that free Spotify iPhone app, and, yes, it does play Spotify music. But you have to fork out $10 a month for a premium account that enables offline play. It doesn't support the free service, and that's all that anyone cares about anyway.
So from the perspective of an iPhone user, there's nothing special about Spotify, as there are already several $10-a-month subscription music services available for the iPhone. Services like Rhapsody and Rdio are arguably better.
It's a shame too because Spotify's free service for the desktop is awesome. I was lucky enough to receive an invitation and am impressed with both the software and the music selection. There are millions of songs available for free, on-demand playback, and the sound quality is excellent. The software itself feels like a simplified, uncluttered version of iTunes. Besides browsing and searching for music, Spotify lets you create playlists, star favorite songs for playback later, and share favorites via Facebook and Twitter. All of this for the price of listening to some ads.
Hopefully, Spotify will allow the free service on the iPhone one day, but the company is likely testing just how much revenue the $10 subscription will bring in. I can see the free Spotify service as the gateway drug that gets people to buy the $10 monthly plan. They'll build playlists, discover great new artists, share with friends on their home computer, then want to take all that on their iPhone. But in my opinion, keep the $10, or join Rdio, or use it to buy the songs outright from iTunes.