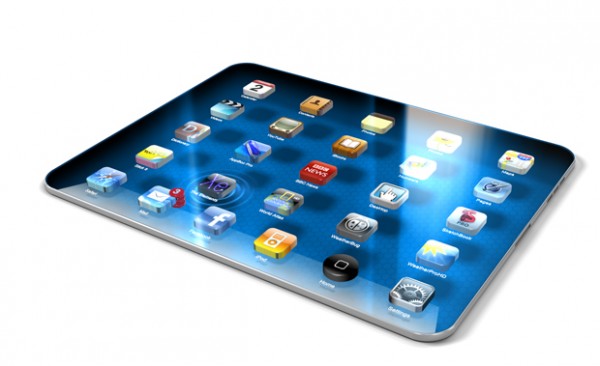 Apple is rewarding contracts to Taiwanese integrated-chip suppliers who are willing to lower costs for the upcoming iPad 3, according to a recent report by DigiTimes. The iPad 3 is expected to be a much more expensive device thanks to the inclusion of a cutting-edge high-def QXGA touchscreen with a 2048 x 1536 resolution, and Apple is likely worried a large pricing gap between successive models could confuse or scare away customers.
A QXGA screen provides the highest resolution of any current mass-manufactured LCD screen available and would double that of the iPad 2.
It's been rumored that Apple will help justify the iPad 3's higher price tag by marketing it as a professional device to businesses that require high-res screens like creative professionals and physicians. Earlier this month, This Is My Next published a report that Apple was working on iPad versions of pro image- and video-editing software like Aperture and Final Cut Pro.
It's also been rumored that Apple will seek to avoid annoying customers who recently purchased an iPad 2 just a few months ago with a name that appears to be a marginal upgrade or a totally different line of iPad. Rumored names are the iPad HD, iPad 2 Pro, or iPad 2+.