Here's a tip that comes in handy when you need to clear up storage space on your iPhone. You can view a list of all your apps on your iPhone sorted by size in order to delete the largest ones you no longer use. The tip, in a nutshell, is to go into Settings > General > Usage. There, you'll see a list of apps sorted by their size (note: it may take several seconds for the list to load). Find and note the largest apps you no longer use.
To delete the apps and gain more storage space, you'll need to press the home button to go back to the home screen. Find the icon of the app you want to delete, hold your finger on it until an X appears, tap the X, then tap Delete. You'll now have more memory on the iPhone to use.
Visual Instructions:
1. Open Settings:
2. Tap General:
3. Tap Usage: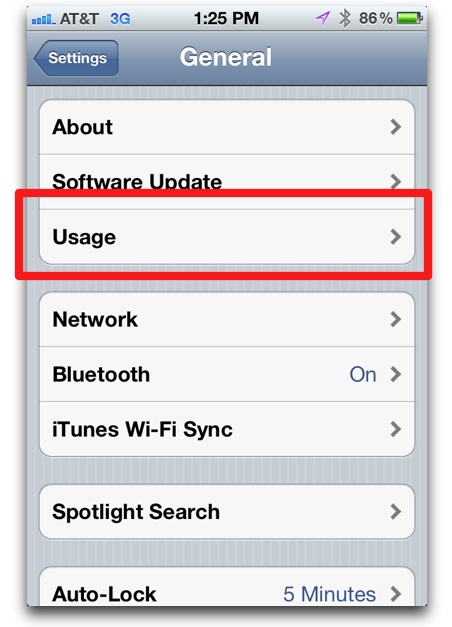 4. You'll see a list of apps sorted by size appear (it may take several seconds):
Note that you can tap on any app in the list to see further information about app storage usage. This is most useful for the iPhone/iPad's Music and Video apps, as it will show the size of individual songs, movies, tv shows, podcasts.