The Incipio DualPro case ($29) for iPhone 5 is a dual-layer case that combines an inner silicone sleeve with an outer hard-plastic polycarbonate shell to offer above-average protection. The DualPro would be an excellent case except for a small but annoying design flaw involving the iPhone's home button. The devil is in the details, so read on for my full review.
Video Review:
What It's Made Of. The Incipio DualPro case is made of two different layers that fit together to form the entire case. The inner layer, which is the first you'll slip around the iPhone, is made of a soft silicone rubber. The outer layer is made from a harder material—polycarbonate plastic, which Incipio calls "plextonium" for their own "proprietary" blend of polycarbonate. This layer snaps around the softer inner layer and provides strength and rigidity for the case.
Protection. Combined, the DualPro's two layers offer above-average protection—good enough for most everyday drops and smashes, but falling short of premium protection. Each of the DualPro's materials serves a protective purpose: soft silicone adds shock absorption and inner scratch protection; hard plastic adds strength and durability. However, both layers are much too thin, even when combined, to be a premium protective case.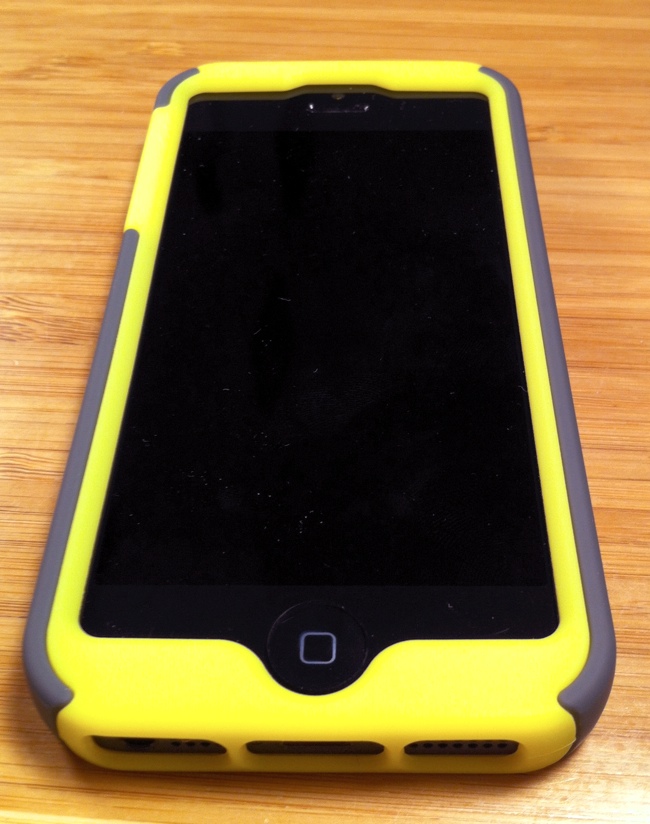 Fit and Feel. The DualPro feels solid and sturdy in the hand due almost entirely to the hard-plastic exterior, which is well designed and does not creak or bend with applied pressure. The outer layer's surface also has a slightly soft feel to it thanks to a special manufacturing process. The only downside in this area actually comes with the hidden inner layer, which is disappointingly loose. But because this layer is covered by the hard plastic exterior, it's not an issue.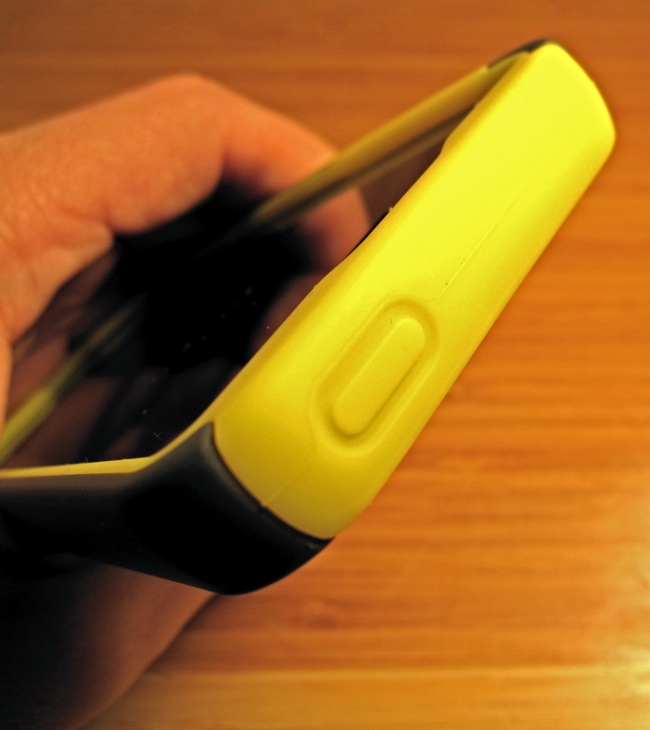 Accessibility and Device Functionality. One unbreakable rule for iPhone cases is not to interfer with using the iPhone. Unfortunately, the Incipio DualPro interferes with using the iPhone's home button and front screen—in a subtle way, to be sure, but it's annoying nonetheless. The case's rim creeps too close to iPhone's home button, interfering when you press down on it. It's merely annoying and doesn't stop your use of the home button, but it's enough to deduct points. The too-thick rim also interferes in a similar way with the edges of the iPhone's screen.
Looks. The Incipio DualPro is a sporty, good-looking case available in several different colors. I reviewed the gray with neon-yellow highlights version, but there 6 color combos in total, including more subdued themes of black with gray highlights, and white with gray highlights.
Conclusion
The Incipio DualPro ($29) is almost a great case for the iPhone 5, but unfortunately, the rim of the case creeps a little too close to the iPhone's home button and screen edges, slightly interfering when those areas are touched or pressed. It's not a killer flaw, but enough to keep it from being a great case. Add in a hard-to-access mute switch area, and the Dual Pro falls to just being an average case that offers above-average protection.
Review Summary
---
Incipio DualPro Case for iPhone 5
Price: $29
Art of the iPhone's Rating: ★★★★★ (3 stars out of 5)

Review Summary: The case's rim creeps a little too close the iPhone's home button and screen, subtly interfering when those areas are touched or pressed. It's a small annoyance, but enough to keep this otherwise excellent case with above-average protection from being a top iPhone case.
Reviewed by: Art of the iPhone