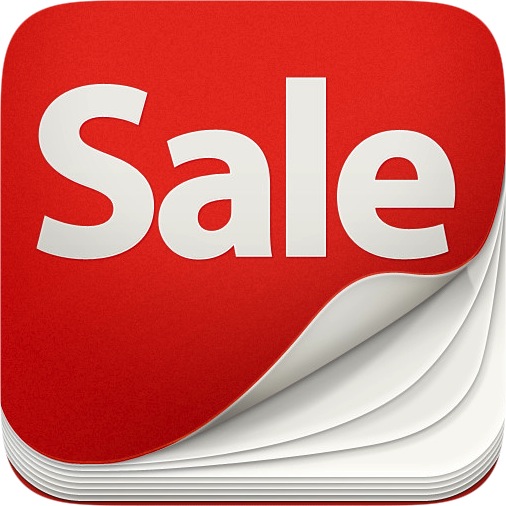 One of the reasons people still buy a Sunday newspaper is for the huge pile of weekly store circulars that come with it. Weekly for iPad (and iPhone) by Twicular gives you access to those circulars for over 100,000 stores with no need to toss them out when you're finished. It's a pretty sweet app that can save a lot of hassle.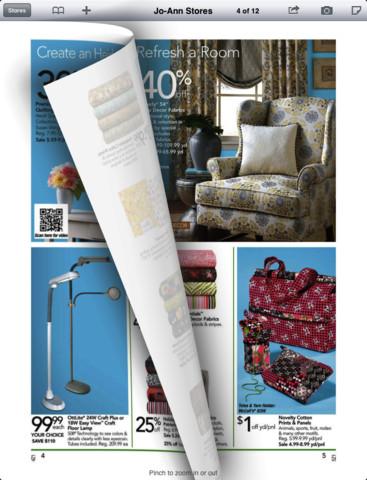 I've been trying it out that past few weeks, and can report that Weekly had the updated weekly circulars for every store located near me, even my grocery store. Kohl's, Target, K-Mart, Home Depot, Jewel (my grocery), etc, were all there. Another thing that impressed me is that app sometimes had multiple circulars that appeared in different local newspapers for the same week, but which had different info and formatting. The circulars also downloaded fairly quickly.
You can zoom in and out of the ads. The image resolution is fine for reading, but of course, the more you zoom in the blurrier they get (the text is still readable though). If you want to clarify the information for a product, you can tap on it and a pop-up will appear providing more data. It's clear that the developers are working with a service that scans the circulars and adds info for the pop-ups.
The other great feature is that the app lets you use GPS to locate all the stores near you, so you don't have to enter in an address, etc. You can save products as a shopping list and then email that shopping list to yourself to remember what to buy in the stores.
My only complaint about Weekly is that it doesn't save the ads for offline viewing (although you can save specific items in the ads for offline viewing). But for the ads themselves, you have to download them each time you want to view them. Hopefully they'll add offline viewing as a feature in the future.
As mentioned, they support over 100,000 stores, but here's a list of a few stores from the app description: Macy's, JCPenney, Best Buy, Sears, Kohl's, Jo-Ann Stores, Dillard's, Old Navy, Toys R Us, Babies R Us, Pet Smart, Sports Authority, Staples, Aaron's, Lowe's, ACE Hardware, True Value Hardware, Home Depot, GNC, Wal-Mart, Target, CVS/pharmacy, Walgreens, Family Dollar, RadioShack, Save-A-Lot, Kmart, RiteAid, Aldi, Office Depot, Michaels, SAFEWAY, OfficeMax, Albertson's, Dick's Sporting Goods, Big 5 Sporting Goods etc.
Image Gallery: