1
A glimpse at the extra thick silicone of the Gumdrop MotoSkin ($30) is enough to know it offers excellent shock absorption for accidental drops. Unfortunately, at least one major design flaw ruins the usability of the case, making it an also ran in the growing pantheon of iPhone 4 cases.
Our main problem with the MotoSkin is that it makes the iPhone's sleep button difficult to press. The sleep button is probably the iPhone's second most-used button, and to interfere with its functionality is unacceptable. The case fails to leave enough room for your fingertip to access the button, so when you press down, you're pressing the silicone of the case. Extra force is required to press down both silicone and button. While it's not impossible to press the button, it's much too difficult.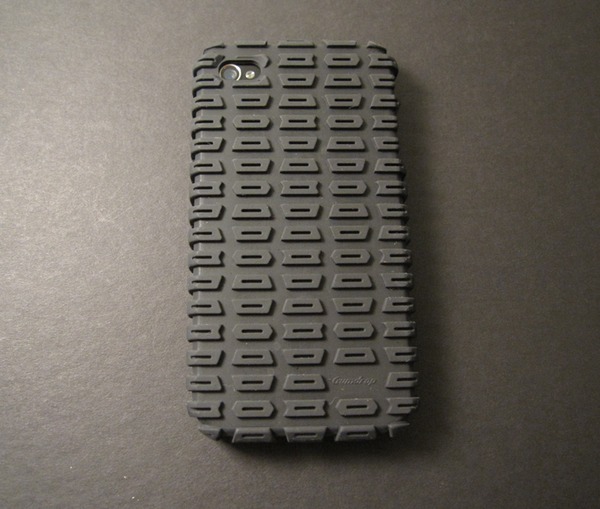 If you're still the slightest bit interested in the MotoSkin, you're likely attracted to its shock absorption potential. It short, it does a great job. The case is composed of a base layer of silicone covered in thick nodules of rubber that also give it its distinct look and effective protection. This protection extends to the front rim of the iPhone, which also has the thick nodules in case the screen lands on the front side.
We can't say we like the MotoSkin's style much, although we can understand how some might like its rugged appearance. The rubber nodules that cover the case alternate a trapezoid and hexagon shape.
One positive of those nodules is that they supply improved grip for the iPhone, although those with small hands might find it difficult to grip the phone at all.
This leads us to another downside of the MotoSkin: added bulk. The case adds a substantial amount to the iPhone. This combined with the oddly-shaped nodules remove much of the iPhone 4's pocketability. You'll no longer be allowed to brag that you own the "world's thinnest smartphone."
Our final complaint is a common one: poor access to the ringer switch. The cutout for it does not leave enough room for the tip of your finger to access it. Thus, it takes either a long fingernail or increased pressure to access it.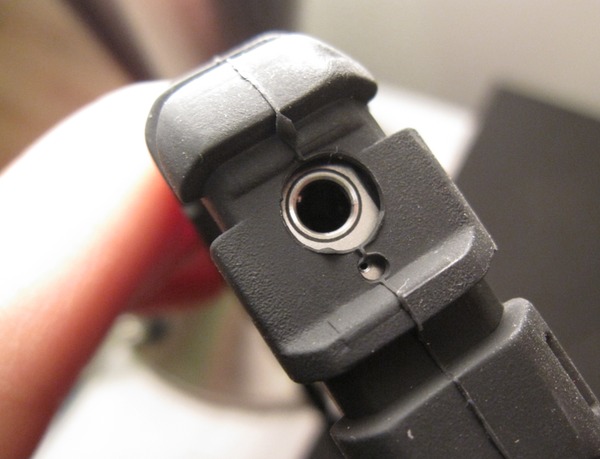 Conclusion
The Gumdrop MotoSkin ($30) comes with one big design flaw, decreased access to the iPhone's sleep button, as well as a few other minor ones as well. In the end, it's excellent shock absorption can't make up for its many flaws. 6.0 out of 10, average.