The iPhone's default ringtone is pleasant enough, but you're not stuck with it. You can change it to 24 other ringtones the iPhone comes with (or you can create your own from an mp3. Here's our instructions for how to do that). Here's how to change your iPhone ringtone:
1. Tap the iPhone Settings button on your home screen:
2. Tap
Sounds
:
3. Tap Ringtone: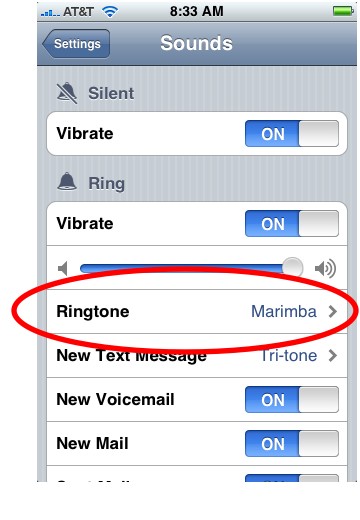 4. Browse through the list of ringtones. You can choose a ringtone by tapping it. It will play so you can test it out.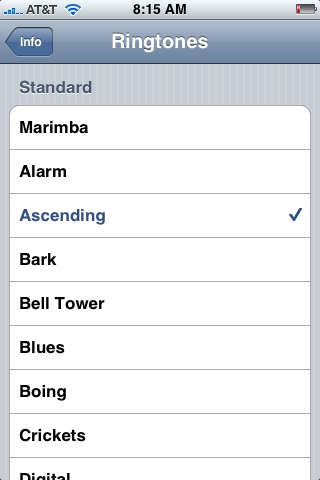 That's it. You've changed your iPhone ringtone.
If you don't like any of the iPhone ringtones, you can make your own using your songs in iTunes. See our step-by-step instructions: How to Make Your Own iPhone Ringtones in iTunes.
Check out all our posts on iPhone Basics.