I've been looking for a good iPhone clock app. My old first-gen iPhone pretty much sits in a dock on my desk all day because I've decided to use it as a Skype phone. Why not use it as a desk clock too?
A good iPhone clock app disables the iPhone's auto lock, so as long as you have it plugged in, it will always display the time without going to sleep. After searching through the hundreds of clock apps in the store (most costing $0.99 or more) and testing out dozens, I found these four excellent free apps.
Alarm Clock Free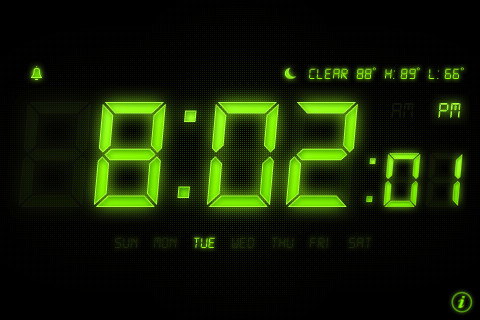 Alarm Clock Free (free) is one of the more popular free clock apps in the App Store. It shows time, day of the week, and live local weather conditions and temperature so you'll know what conditions you'll be facing that day. The alarm function allows you to wake up to your choice of song or playlist from your iPhone's music library. A built-in flashlight occasionally comes in handy as well. Very simple but sharp looking interface.
Naver Clock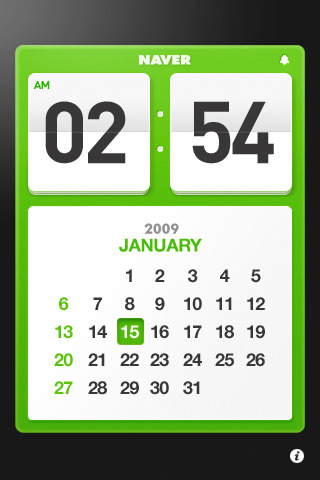 NaverClock (free) is a cool flip clock for the iPhone. The app has an flipping animation for the turning of every minute and hour. It also conveniently displays a monthly calendar. There is an option to set an alarm for those who want to use their iPhone as an alarm clock. The only problem with that app is that settings are all in Japanese Korean.
Free Digital Clock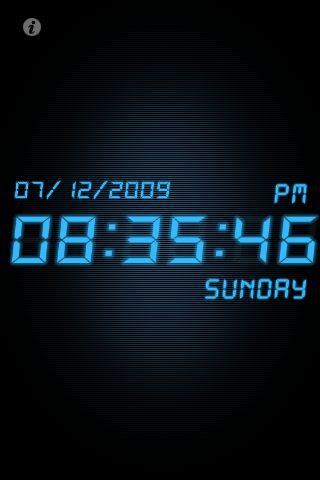 Free Digital Clock (free) is very basic clock app that shows time (including seconds), date, and day of the week. There is no alarm, but there are settings that allow you to change the color of the clock to just about any color.
Theme Clock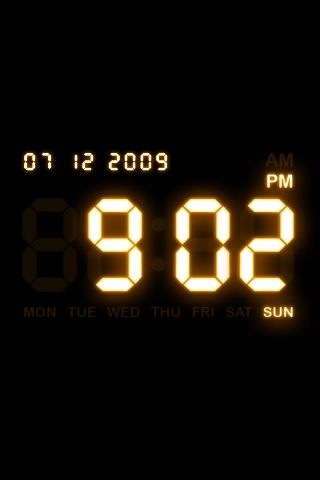 Theme Clock (free) features 9 different styles of digital clock to choose from. There are settings for a 24-hour clock, show weekday, show date, dimmer, show iPhone status bar, and auto-lock.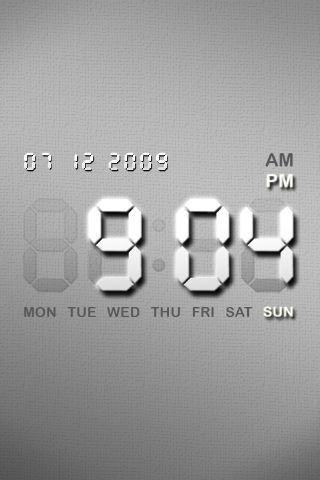 Note: The clock launches stuck in landscape. To get it in portrait mode, I had to rotate the iPhone a few times.