The Case-Mate Gelli for iPad ($40) is a simple, thin piece of clear, flexible plastic that protects the back of the iPad from scratches. But there's nothing premium about it except its $40 price tag. With cheaper, almost-identical, generic versions available, there's little reason for iPad users to take a closer look.
The Gelli is made entirely out of a translucent, flexible plastic (called thermoplastic, according to Case-Mate) that is decorated with a subtle pattern of triangles that covers the entire rear of the case. Beauty is in the eye of the beholder, but we didn't find it a particularly good-looking case. The triangles looked awkward against the iPad, especially with the text and Apple logo visible through the clear plastic. We found the overall aesthetics generic.
The Gelli a simple case without a lot of features or versatility, but there are a few things we liked about it. First, the case is thin and lightweight, barely adding any weight or bulk to the iPad. The iPad is just as convenient to carry around and use inside the case as out. Second, the case is easy to slip on and off. Third, it allows you to lay the iPad anywhere without worry of permanently scratching its back or getting it dirty. And fourth, it doesn't interfer with using the iPad at all, except that, as with all cases, it won't allow the iPad to be docked with Apple's official iPad dock.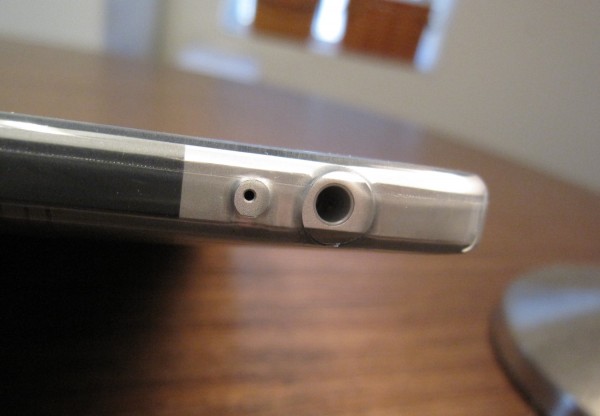 But in the end, the Gelli is really just an average, overpriced piece of molded plastic. With so many similar generic cases under $10 available online, there's no justification for spending $40 on the Gelli.
Overall, except for its generic design, the Gelli is not a bad case—it won't get in your way for basic, everday iPad use—it's just an average case, if that's a sin, and it's hard to recommend with an expensive price tag. 6.8 out of 10, average.