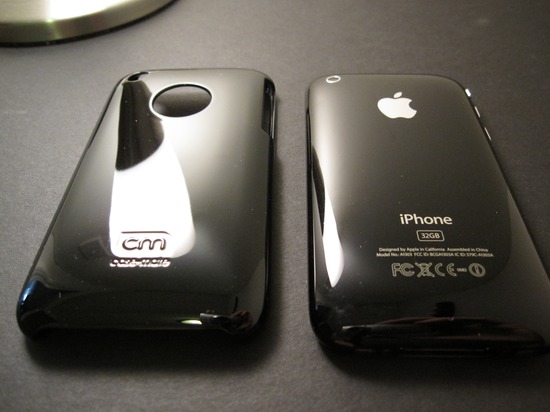 The Case-Mate Barely There ($10) is an inexpensive, thin hard-shell case for the iPhone 3G/3GS that so closely matches the gloss and smooth feel of a naked iPhone, it appears as if there is no case at all. It's a well-designed and well-built case whose main flaw is that it doesn't offer much in the area of protection. But in terms of maintaining the original look and feel of the iPhone, it's the best we've seen to date.
The Barely There's main strength is its looks. If you don't want to mess up the iPhone's original appearance but still want at least some measure of protection (mostly from scratches), the Barely There is one of your better choices. Its glossy exterior looks exactly like the iPhone's, right down to the amount of reflection that can be seen on its surface. People will have to look closely to note that you have a case. The only giveaways are the rim of the porthole around the Apple logo and the imprinted Case-mate logo (which matches the color of the rest of the case).
The case offers excellent accessibility for the iPhone's ports, buttons, and switches. The only negative in this area is, like with all cases, you can't dock it with Apple's official iPhone dock (but it can fit into universal docks).
While some cases (mostly silicone cases) attempt to protect ports and buttons by covering them or using plugs, the Barely There ulitizes wide cutouts to give full and comfortable access. This, of course, has the side effect of leaving the areas unprotected.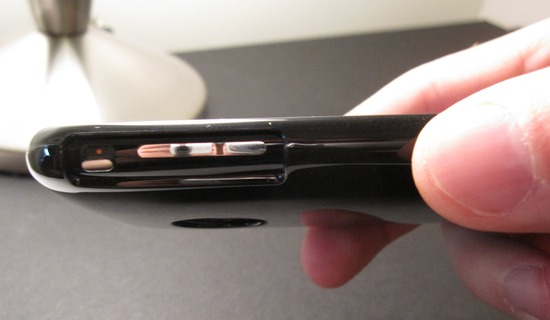 In terms of protection for the front of the case, there is none besides the free clear film screen protectors that are included. The rim of the case lays flush with screen of the iPhone. If you run your finger across the screen of the iPhone, you won't feel the edge of the case, which is nice for typing and game playing, not so nice if you iPhone happens to land on the ground screen first.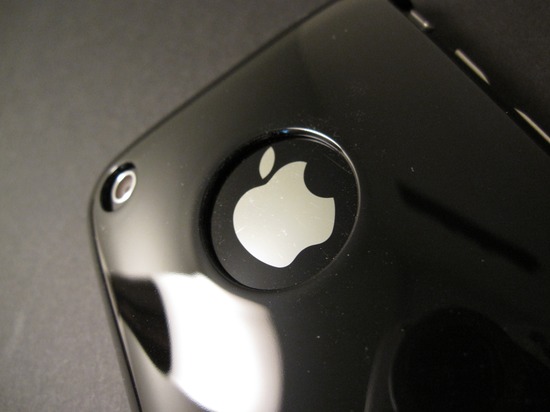 The case's glossy exterior unfortunately does nothing to improve the grip of the iPhone. If you're prone to the iPhone slipping out of your hand, the Barely There won't improve the situation any.
Conclusion
The Case-Mate Barely There case maintains the original look and feel of the iPhone more than any iPhone case we've seen. However, the tradeoff for its slim glossy profile is the lack of additional protection. Overall, the case is well-designed and well-built, and we rate it a 7.9 out of 10, recommended for those looking for an inconspicuous case.
Pros:
Matches iPhone's exterior almost exactly
Lives up to the "barely there" name
Recreates the look and feel of a naked iPhone
Accessible ports and buttons
Cons:
No shock absorption
Docks only with universal docks
Doesn't improve grip