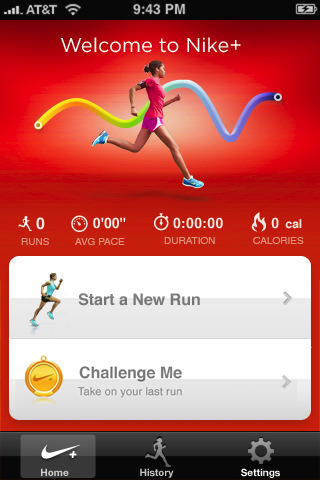 It's been a long time coming, but Nike has finally gotten into the GPS-tracking runner's market with the Nike+ GPS app ($1.99). Nike will be taking on an established market of iPhone runner's apps like personal favorite, Runkeeper.
The Nike+ GPS app uses the iPhone's GPS to track distance and speed, while also offering some familiar Nike+ features like PowerSongs and motivational messages from Nike celebrity athletes. And best of all, it does not require the annoying Nike+ sensor from yesteryear.
Features:

Records your run's pace, distance, and run route.
View calories burned.
View your run route on Google Maps.
Set goals and personal challenges within the app.
Reach goals and get congratulatory and motivational messages from celebrity athletes.
Get voice feedback on how your run is going.
Activate your personalized PowerSong for that extra motivational push.
Sync data with the Nike+ website, where you can set challenges, goals, and utilize the Nike+ runner's community.
View your history of runs.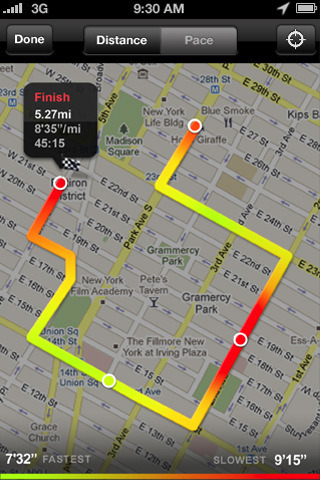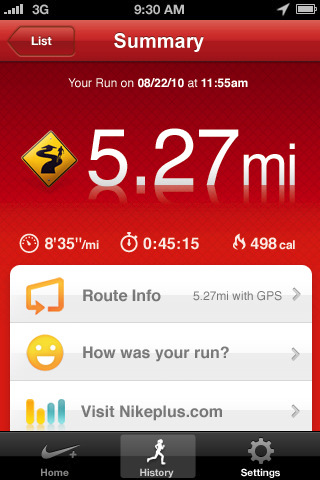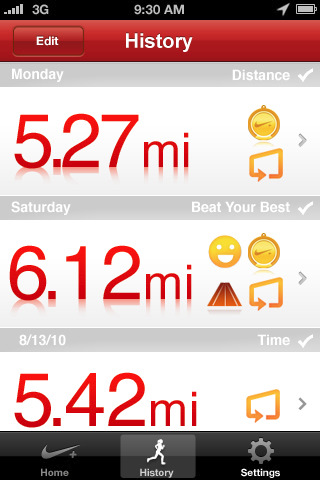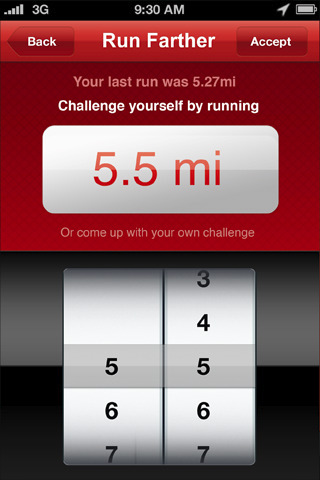 Nike+ GPS is a $1.99 download from the App Store.