Samsung may be providing a higher resolution screen for the next iPad (the iPad 3), according to clues from a recent display conference and a report from South Korea of a visit by Apple COO Tim Cook.
Samsung Announces 2,560 x 1,600 Resolution LCD Tablet Screen
This week at the SID 2011 conference in Los Angeles, Samsung introduced a new 10.1-inch LCD tablet screen with a 2,560 x 1,600 resolution, which more than doubles that of the current iPad's 1024×768 display. The pixel density of Samsung's screen is 300 ppi (the iPad 2's density is 132 ppi, iPhone 4 is 326 ppi), which should be enough to qualify it for Apple's Retina Display label.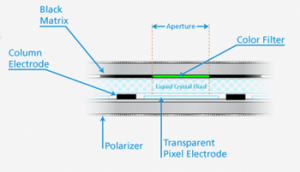 Samsung's new LCD screen uses their PenTile RGBW technology, which Samsung says cuts power consumption in half while providing equivalent brightness. Pentile screens also make it easier on the eye to read text. Samsung claims Pentile screens will increase cost savings potential for manufacturers while also increasing yield.
Meanwhile this week, the manufacturer of the current iPad 2 screen, LG, also introduced a new 10.1-inch LCD tablet panel at SSI, but the screen has a mere pixel density of 150 ppi, less than half of Samsung's LCD.
It should be noted that Samsung and LG's tablet screens are 10.1 inches, while the current iPad's screen is 9.7 inches.
Apple's Tim Cook Discussing AMOLED Screens in South Korea?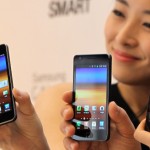 An article from The Korea Herald places Apple COO Tim Cook at Samsung's South Korea headquarters, reportedly discussing Apple's adoption of Samsung's AMOLED screens for the next version of the iPad. The use of AMOLED screens would be a big move away from Apple's heavy reliance of LCD IPS screens for their iPhone, iPad, and iMacs. AMOLED screens are currently limited to use in smartphones like the Samsung Galaxy S.
The article cites AMOLED's brighter screens, less sunlight reflection, and reduced power consumption as reasons behind Apple's interest. The report makes no mention of Samsung's new high-res LCD panels, which seem to make more sense, to us anyways, for inclusion in Apple products.
A possible future upswing in the price of LCD screens is also cited as a motivator for an Apple switch to AMOLED.