The Flagged inbox is a new feature introduced in the iOS 6 software update that is useful as a way to sort important emails into one central place so you can find them easier. Flagged emails from different accounts all go into the same Flagged inbox.
To send an email into the Flagged inbox, you simply tap the flag icon in the bottom right corner of the individual email, like this: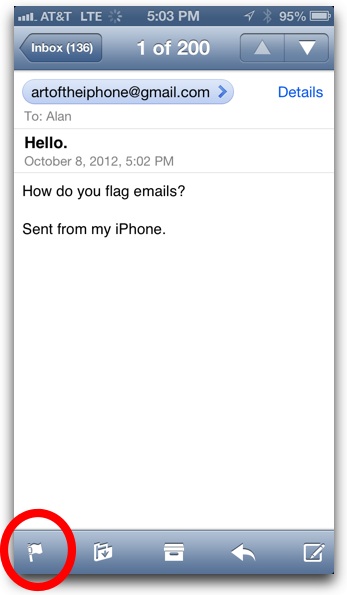 Flagged emails still remain in their original email account's inbox but also appear in the Flagged inbox. To remove the email from the Flagged inbox, just tap the flag icon again, then tap Unflag from the pop-up menu.
Extra Notes & Tips:
Don't see the Flagged inbox? It doesn't appear until you flag an email for the first time.
You can move a flagged email out of the Flagged inbox into another sub-inbox of the email account it belongs to by tapping the move email button in the Mail app, which is the second button from the left. The email will remain flagged, it just won't appear in the Flagged inbox. You can move it back into the Flagged inbox via the same "move email" button.