Google Maps (free) for the iPhone is now available to download in the App Store. Google Maps for iPhone brings back much-missed features like Street View and transit directions, as well as adding a few new tricks like voice turn-by-turn directions. It's a beautiful looking app, too, with a minimalist, easy-to-use interface (although the maps themselves are not as good looking as Apple's). No iPad version as of yet. Major features of the app include:
Voice-guided, turn-by-turn directions
Color-coded real-time traffic
Saved favorite addresses
Transit (bus, train) and walking directions
Street View, with new feature of going inside over 100,000 buildings worldwide
Satellite imagery
Zagat reviews, customer reviews, menus, book reservations
Compass mode
Google Earth integration
Shake iPhone to supply feedback and map corrections
Vector-based maps (supplies better visual performance)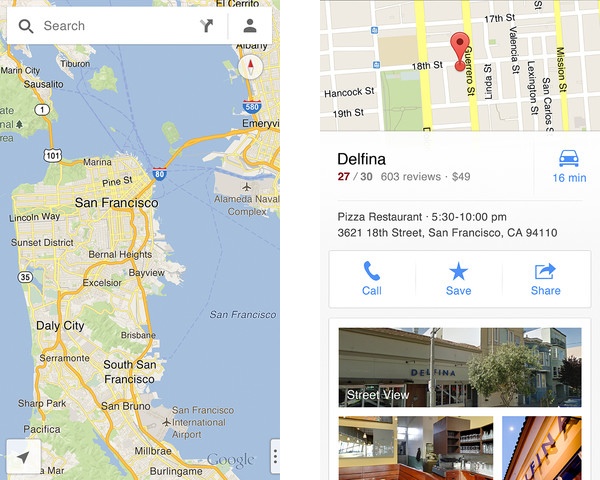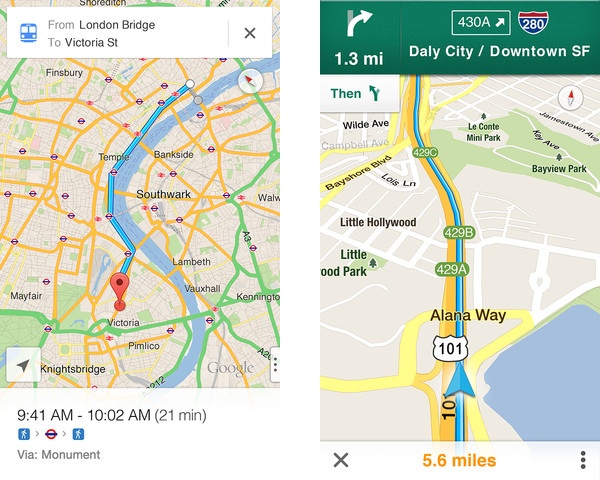 Any downsides? As David Pogue of the NYTimes notes in his review, no Siri integration, which means, no saying "take me home" and getting instant directions. Interestingly enough, Pogue says the iPhone version of Google Maps is better than Google's own Android version—hard to believe with no voice (Siri/Google Now) integration.
Google has created an SDK that allows other iOS apps to integrate Google Maps instead of Apple Maps.
Google Maps for iOS works on iOS 5.1 and the iPhone 3GS and iPhone 4, which one-ups Apple Maps, as it does currently do not support iOS 5 and those devices.
Download Google Maps for iPhone.