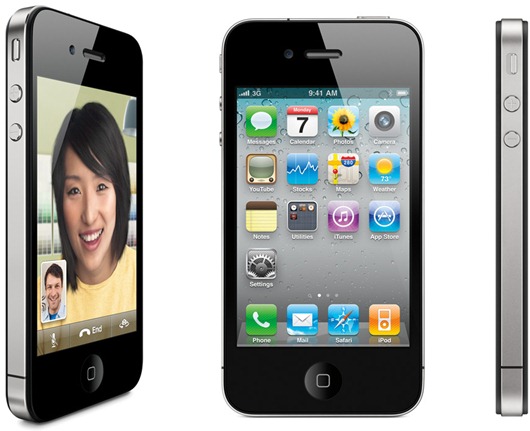 If you want to activate a used iPhone, you have a few options. The first option is the easiest: take it to an AT&T Wireless store (or Verizon/Sprint Store for CDMA iPhones), set up a new account, and receive a new SIM card. A second option is to jailbreak the iPhone and use it as an iPod touch without phone service. A third option is to jailbreak and unlock the iPhone for use on another carrier like T-Mobile.
Take the iPhone to AT&T Wireless
If a friend or loved one gives you their old iPhone, you can make it your own by taking it to an AT&T store and telling them you have an old iPhone and would like to use it as your own. You'll have to sign up for AT&T service, and they'll give you a new sim card. Once you install the SIM card, you can activate the iPhone at home using iTunes. This is by far the easiest way to activate and reuse an old iPhone.

Can I Use a Carrier Other Than AT&T or Verizon?
It is possible to unlock the original iPhone, iPhone 3G, 3GS, and GSM iPhone 4 so that they work on T-Mobile in the US, although they won't work on T-Mobile's 3G data network, only T-Mobile's last-gen EDGE data network. This will mean slightly slower speeds.
The CDMA (Verizon & Sprint) iPhone 4 cannot be unlocked and can only be used on Verizon/Sprint in the US.
We don't recommend unlocking, but if you want to do it, it is not illegal. An unlocked iPhone can be a hassle, however. For example, you won't be able to take advantage of Apple's iPhone software updates until the people who created the unlocking software tell you it's ok to update.
Someone Wants to Give Me Their Old iPhone. What Do I Need to Do?
If a friend or family member wants to give you their old iPhone, and you want to use it as a phone, ask them to erase all content on the iPhone before giving it to you. This is done on the iPhone by going into Settings > General > Reset > Erase All Content and Settings > Erase iPhone. Note that this erasing process can take up to two hours.
If you want to use the iPhone just as an iPod touch without phone service, read the section immediately below.
Can I Use the iPhone Without Phone Service (Like an iPod Touch)?
Yes, and it will work with iTunes too, allowing you to buy and synch music and apps from the App Store. But, you should ask the person who's giving you the used iPhone to keep the original SIM card inside the iPhone. Your friend will have to tell AT&T to disable their old SIM card and get a new one. The reason you should keep the old SIM card inside the iPhone is so that you can take advantage of new software upgrades and restore your iPhone.
Your friend should also restore the iPhone before giving it to you so all his data is erased. Just make sure the iPhone is activated (you can open apps, etc) when it is given to you.
What If There Is No Sim Card Inside the Used iPhone?
As long as the previous owner hasn't left the iPhone in a restored, unactivated state, you can still use all the iPhone's features (including synching with iTunes) except for the phone functions.
Without the original SIM card, you won't be able to install software updates from Apple or restore the iPhone until you get a new SIM card.
If you restore or install one of Apple's upgrades without a SIM card, the iPhone will stop working. It won't work again until you activate it with a new SIM card or jailbreak it.
In other words, do not restore or attempt to upgrade the iPhone unless you have the original SIM card inside.
I Have an Unactivated Used iPhone Without a SIM Card. How Do I Activate It?
If you're not going to take the iPhone to AT&T or Verizon to activate it, your only option is to jailbreak it. The term jailbreaking essentially means hacking the iPhone so that you can do whatever you want with it, including installing applications that are not approved by Apple and then unlocking it for use on other wireless phone carriers.
How Do I Jailbreak and/or Unlock My iPhone?
To jailbreak and unlock your iPhone, you'll need to download some free software. The jailbreak software you'll need depends on the software version of your iPhone. Your best bet to find the latest jailbreak and unlocking software is to Google the terms Jailbreak and whatever version of the iPhone software is on your phone (for example, Jailbreak and iPhone 4.2.1). Note that oftentimes, when a new iPhone software update comes out, it can take a while to figure out how to do jailbreak it, so jailbreaking/unlocking software may not be available for your version yet. Some advice: do not ever pay for jailbreaking and unlocking software, as the software is always offered for free. Another suggestion for instructions on how to jailbreak your iPhone is to check out this page on iClarified.com. They have step-by-instructions for jailbreaking every version of the iPhone and iOS software.