You can add prefixes (Dr, Mr, Mrs, Ms), suffixes (Jr, III), middle names, and other information to any iPhone contact. To do this, there's a special option called Add Field. The option can be hard to find though. Here are instructions on how to find it and how to add prefixes, etc, to contacts:
1. Open the Contacts or Phone app:
2. Select a contact from the list by tapping his or her name once.
3. Tap Edit in the top right corner: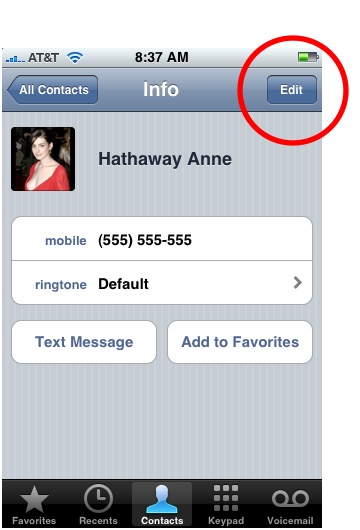 4. Scroll down through the tabs and select Add Field (it won't be immediately visible. Scroll down by swiping upward):
5. You'll see a list of fields. Tap any of the fields to add that type of information to your contact:
6. Enter text into the field and tap Save:
7. If you want to add more information, repeat steps 4-6. Otherwise, tap Done to finish:
And that's it. Check out all our posts on iPhone Tips and iPhone Basics.