The Marware Accent Case ($20) is a stylish, flip-top iPhone case compatible with the 3G and 3GS. The case is a good choice for those who need more protection than the typical plastic case provides, but a few annoyances keep it from being a great everyday case.
The case is constructed from glossy patent leather, and it comes in eight colors including yellow, white, red, pink, orange, blue, black, and brown. I tested the yellow case, which has a soft, light green material on the inside. Other colors have different coordinating colors on the inside. The flip top is secured with two small pieces of velcro, and the case provides access to all ports and buttons.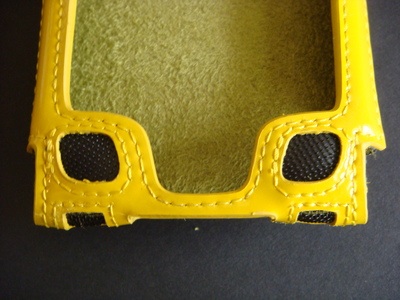 I think the Marware Accent Case is very stylish, and I like the understated design on the front of the case. It's easy to get the iPhone in and out, but the fit is snug enough that the iPhone isn't going to slide out on its own. It's clear this case will provide excellent protection.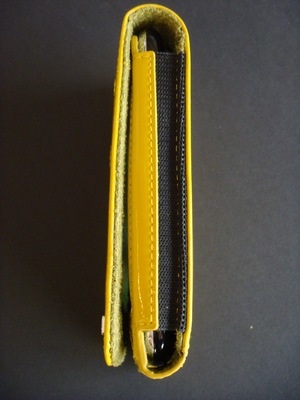 The Marware Accent has a few downsides. For one, if you use a charging cradle, you'll likely need to take your iPhone out of the case before charging. I use the Konnet iCrado, and the Marware Accent case is too thick for this dock. I also found the case a little scratchy against my ear when talking on the phone.
The biggest problem for me, however, is the raised border that extends right to the edge of the iPhone's screen. It looks great, but the raised border makes it more difficult to touch buttons in the far corners of the screen. This is certainly not a huge deal, and can be solved by repositioning your fingers slightly, but it gets annoying. My fingers felt cramped while playing Bejeweled 2, and it was difficult to select jewels on the rows closest to the border.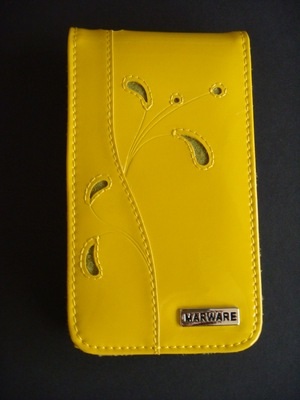 Conclusion
Although I like the look of the Marware Accent Case, I could never it use it as my everyday case. There are just a few too many annoyances. Even so, it's a nice case to have when you want to dress up your iPhone or if your iPhone needs additional protection in a purse or briefcase. We give the Marware Accent Case a limited recommendation for those who value style more than usability. 6.5 out of 10.