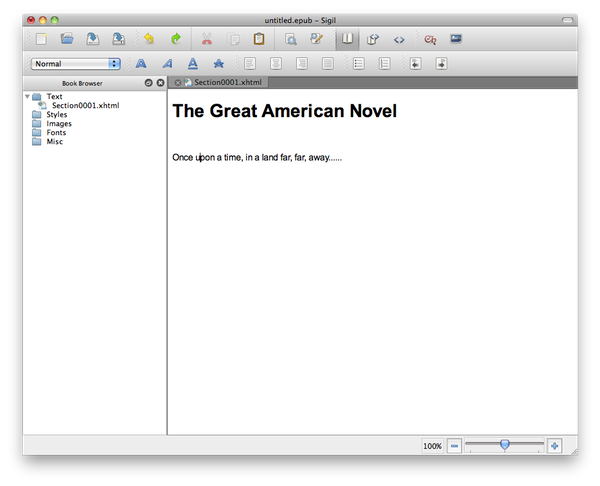 Apple's iBooks app supports the ePub format, an open e-book standard accessible to anyone with the desire to publish. Apple's wraps its own iTunes ePub books in FairPlay DRM, which prevents users from editing or making copies. But iBooks can read DRM-free ePub books too as well as PDFs.
This means that anyone can publish and sell books for the iPad without going through the iTunes store. But what software can you use to create or edit ePub documents?
Sigil (link) is one solution. It's a free, open-source ePub ebook editor that runs on Windows, Macs, and Linux. And it comes with a robust set of features, including a Table of Contents editor, multiple editing views (book view, code view, and split view), and multi-level TOC support.
Besides creating eBooks, another use for Sigil is to edit DRM-free ePub docs and books. This will especially come in handy for those PDF to ePub conversions (which can be accomplished using applications like Calibre) that often introduce errors into the text.
Some may find it easier to publish in the PDF format, but readers will lose out on some nice ePub features like notes, highlighted text, and flowable text. If you ask me, ePub is the way to go for the iPad and iPhone.
Sigil is a free download from Google Code.