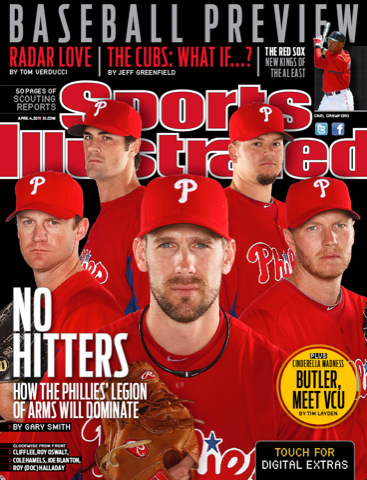 The updated versions of the Sports Illustrated, Time, and Fortune iPad apps now allow print subscribers to access digital versions of the issues inside the apps at no extra cost. The 3 magazines join Time's People magazine in offering free access.
It's unclear if Time's move means that Apple has altered its previously stated terms for subscriptions, which the company announced just a few months ago. In the press release announcing App Store subscriptions, Steve Jobs outlined those terms:
Our philosophy is simple—when Apple brings a new subscriber to the app, Apple earns a 30 percent share; when the publisher brings an existing or new subscriber to the app, the publisher keeps 100 percent and Apple earns nothing," said Steve Jobs, Apple's CEO. "All we require is that, if a publisher is making a subscription offer outside of the app, the same (or better) offer be made inside the app, so that customers can easily subscribe with one-click right in the app.
Time's offering free access without selling subscriptions in the App Store seems to clash with those terms.
Apple has given publishers until June 30, 2011, to comply with subscription terms.
An article by the Wall Street Journal today seems to support that Time Inc's move does not quite mean there has been a new agreement between publishers and Apple:
Time Inc. and other major publishers have yet to agree with Apple on terms for selling subscriptions to their iPad editions, the next step beyond making them available to existing print subscribers. Talks are hung up on Apple's resistance to sharing information with publishers about their iPad customers, which publishers say is critical to applying the "TV everywhere" model to magazines.
Apple has yet to comment.