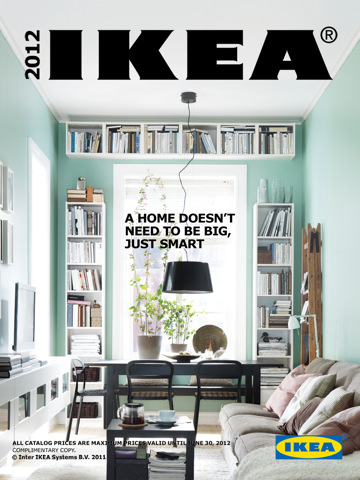 If those old paper IKEA catalogs are starting to pile up, you might want to give the IKEA Catalog for iPad app (free) a try. This app is not to be confused with the previous IKEA app that worked on both the iPhone and iPad—this one is designed specifically for the iPad.
The app has some cool features like being able to swipe down on those infamous IKEA interior-decoration photos to view individual items listed one-by-one along with their prices.
But there are some negatives too. Like most iPad magazines, the file size for each catalog is huge. The recent 2011 catalog is 480 MB in size. Expect to wait a while to download the catalog. Another problem is that the images sometimes take a few seconds to render, so you can't quickly flip through the catalog at lightning speed. This problem is somewhat alleviated by the fact you can bring up a thumbnail gallery at the bottom of the app to scan through the catalog pages.
The IKEA Catalog for iPad is a free download from the iTunes App Store.