Having problems getting the new automatic Wi-Fi syncing to work, even after following instructions on how to activate it and going through Apple's own official troubleshooting guide? I did too, but here's how I fixed it. The problem lies with an old setting buried in the iTunes preferences that prevents automatic syncing. Just follow the step-by-step instructions below:
1. In the iTunes, select Preferences:
2. Select Devices: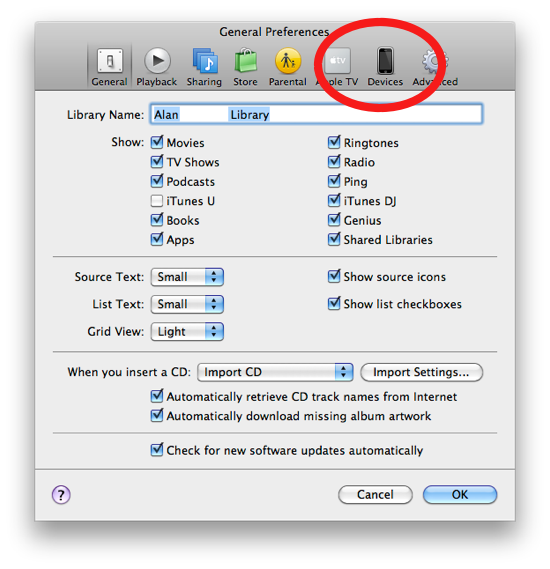 3. Uncheck the checkbox for "Prevent iPods, iPhones, and iPads from syncing automatically" and click OK:
4. Shut down and restart iTunes
5. Shut down and restart the iPhone/iPad
Now plug in your iPhone into a power source and wait for several seconds, the iPhone should now automatically sync. This is what fixed the issue for me.