If you're looking for a way to manually set the iPhone's time and/or date, you won't find it. At least, not at first. You'll need to change something in the iPhone's settings to make the option appear. Below are step-by-step instructions on how to turn off the iPhone's automatic time/date updating and set the time & date manually.
1. Open Settings:
2. Tap General:
3. Scroll down and tap Date & Time: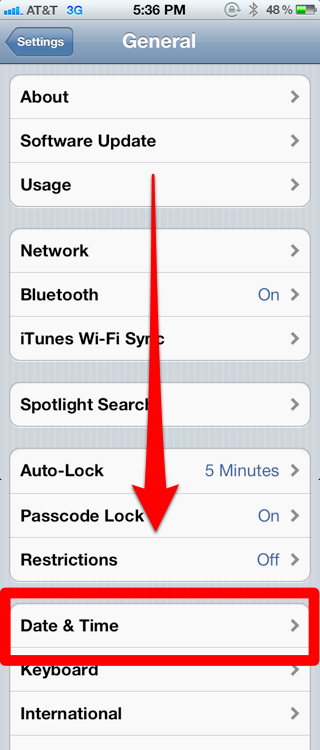 4. Next to Set Automatically, swipe the tab to Off: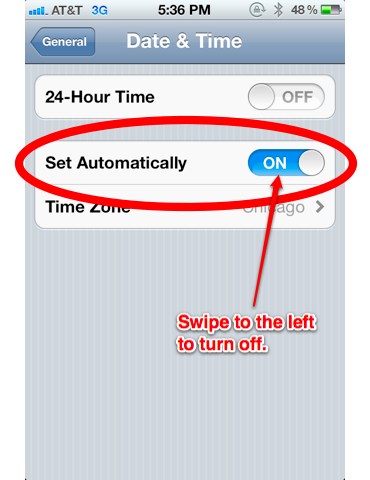 5. You'll see a new option appear labeled Set Date & Time. Tap it:
6. Tap both the date and time to set them: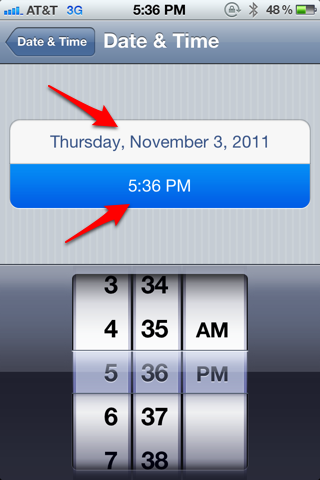 That's it. You've set the time and date, and the iPhone will no longer automatically update the time.
Notes:
When auto-updating is on, the iPhone will automatically reset to local time when you travel into a new time zone.
The iPhone updates the time and date via its cell network connection.
While traveling, if you want to keep track of the time in your home city, try adding your city to the iPhone's World Clock. Open the iPhone's Clock app, tap World Clock in the bottom left, then tap the plus sign in the top right.