1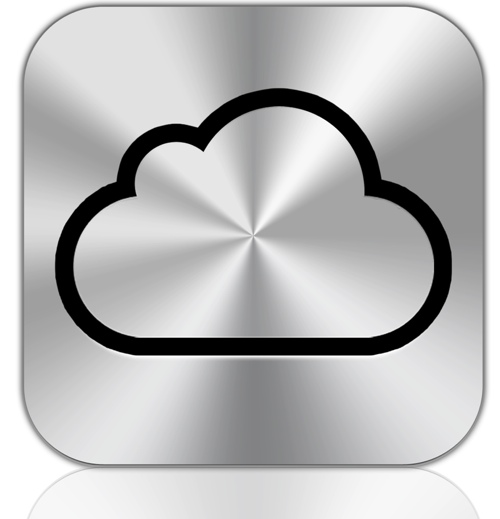 1. Mountain Lion and the iPhone/iPad
The Mountain Lion update is for the Mac, but there are some features that affect the iPhone & iPad as well. App Advice's lovable pixie Robin Rhys put together a nice video overview of the iPhone & iPad-related features, including:
A iCloud button in Safari that can show your recent websites you visited on the iPhone/iPad.
A new Messages app for Mac that syncs wirelessly with your iPhone/iPad Messages app.
The Notes app for the Mac that syncs wirelessly with iPhone/iPad's Notes (and vice versa).
Reminders app for Mac does the same.
Game Center for Mac has a few games that sync between the two platforms as well.
A new iCloud Documents folder where you can store iWork, TextEdit, and Preview documents that sync wirelessly to the iPhone/iPad for editing and viewing.
See Robin go over the features below:
2. Pages, Numbers, Keynote for iOS Updated, Now With iCloud
The iWork apps for iPhone & iPad (Pages, Numbers, and Keynote) now work with iCloud, which means you can create and edit documents on a Mac, iPhone, or iPad, and the documents will be kept updated and in sync across all those devices, wirelessly and automatically.
3. iCrime: the Growing Plague of iPhone/iPad Theft
Ralph Winkler of the Wall Street Journal writes a powerful article about the iPhone-theft crime wave that's sweeping the country. Winkler was personally caught up in it to the tune of a broken jaw. A subway thief snatched his girlfriend's iPad, and when Winkler gave chase, an accomplice waiting on the platform broke his jaw. Winkler examines why thieves are stealing iPhones (because they can be resold for hundreds of dollars for sale to third-world markets) and some of the measures the FCC is taking to combat the crime (a blacklist of device IDs that will prevent stolen devices from working on other networks).
4. Video Tip: How to Print From Your iPhone or iPad Without an AirPrint Printer
Lex Friedman from MacWorld has a video tip about a Mac app called Printopia that basically lets your iPad/iPhone print to any printer connected to your Mac. But more important to Friedman was Printopia's Print-to-PDF functionality, which is not so much about printing but instead about being able to turn any document quickly into a PDF, then email it, send it to DropBox, etc. Printopia has a free demo, then it's $19.95 to own.
Whenever the iPhone 5 arrives, a lot more people are going get acquainted with Siri, currently only available with the iPhone 4S. Rene Ritchie over at iMore has created the most-thorough guide I've seen on how to do just about everything you can with Siri, from creating a 5-minute timer to sending an email to multiple recipients. Now, if Apple can only get Siri to work most of the time instead of only some of the time, they could really have something there.
6. The iPad Makes a Good Workout Partner
I can personally attest that the iPhone is a powerful tool for workouts—I use it to measure runs and my heart rate, track weight-lifting progress, and count calories. But the iPad? A forum user named Silellak over at The Verge says he uses it during his treadmill workouts. He noticed how he would lose hours of the day to browsing on his iPad, so he decided to harness that phenomenon at the gym instead. He uses his favorite news-reading apps, listens to audio via Motorola bluetooth headphones, and makes sure his heart rate stays between 150-165 BPM via a Wahoo Fitness Heart Rate Monitor. Now if they only could make an armstrap big enough to hold the iPad.
7. Taxi Magic App Gets Both Big and Subtle Changes
Taxi Magic (free) is an app that lets you book a taxi, track its arrival, and even pay for it, all on the iPhone. The app's interface and backend where completely rebuilt, and a few nice subtle changes include an opening prompt that asks if you need the cab now or want to schedule it for later, and saved favorite locations in case you consistently call for cabs in different places.
8. iTunes U App Gets Note-Taking, Search, and Sharing Features
If you haven't checked out the iTunes U app for iPhone/iPad (free), you should, even if you're not interested in learning anything new (but shame on you if you aren't). Unlike Apple's embarrassingly buggy and awkward Podcasts app, iTunes U is beautifully designed, slick, and useful. And you gotta love that you can watch lectures from colleges like Yale without having to spend 100k+ to go there. I found the app useful to revisit some of my old English Lit topics and enjoyed the Yale Financial lectures.
9. iCloud Tip: How to Watch Your iTunes-Bought TV Shows On All Your Devices
Allyson Kazmucha of iMore put together a nice How To article that covers where to look on your iOS device to stream or download those TV shows you bought on iTunes.
10. Review: iCade Core for the iPad
MacMost put together a nice video review (embedded below) of the iCade Core ($89.99), a bluetooth game controller that recreates ultra-comfortable, button-mashing arcade controls for the iPad. Note that the iCade Core is different from the similar iCade Cabinet controller from last year that was like a mini arcade cabinet. The reviewer seems to like the iCade Core, concluding at the end of the video that it's "must-have if you're in to this kind of stuff." Just a warning though, the iCade currently supports only a 100 or so games, and while that may seem like a lot, it's not considering the few hundred thousand games out there. Chances are it doesn't support your favorite iPad game.
11. Ars Technica Reviews the iCade Mobile
The iCade Mobile, not to be confused with the just-mentioned iCade Core, is supposed to turn your iPhone into a PSP via bluetooth and hardware buttons. Kyle Orland at Ars Technica says the iCade Mobile is a bit too bulky for his tastes and dislikes that it only works with a hundred or so iPhone games. His sentiments seem to match Andrew Podolsky's of Slide to Play, who also reviewed the iCade Mobile two weeks ago. I have to say, on one hand I want a tactile button experience for the iPhone to play games from the past (like Street Fighter), but on the other hand, developers need to leave that old interface behind and create for the touchscreen experience instead.