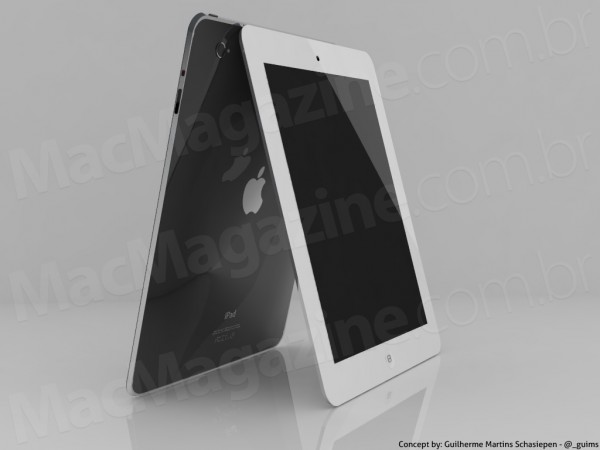 Apple is conducting quality tests for a new high-resolution LCD screen due to appear in its next-gen iPad 3 sometime this fall, according to a report from Korea Times. Apple is close to securing large orders for the new displays from manufacturers LG and Samsung once it's confirmed the screens meet Apple's strict standards. The testing is being done at one of Apple's satellite labs in China and is expect to be completed by the third quarter of this year.
The new LCD screens will be QXGA displays with a 2048 x 1536 resolution, double that of the iPad 2's 1024 x 768 resolution, and will maintain the 4:3 aspect ratio of previous iPad screens, claims the report.
While LG began as the primary manufacturer of LCD screens for the iPad 2, light leak problems in early models led Apple to add Samsung as a secondary source for the screens.
LG and Samsung both have the ability to manufacturer low-temperature polysilicon screens on a mass scale. Low-temperature polysilicon weighs half that of traditional LCD screens, enhances flexibility for less breakage, and is cheap to manufacturer. The iPhone 4's Retina Display is a low-temp silicon IPS screen (LTPS-IPS).
When designing its next-gen iPad, Apple provided the companies with requirements for an LCD screen with a pixel density of over 280 pixels-per-inch and strict visual quality standards, claims a source speaking the newspaper.
Other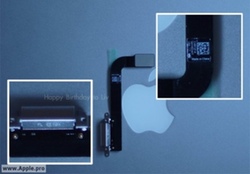 recent reports have indicated the next iPad will be more expensive than its predecessors. It will be labeled as a "pro" version of the device and marketed toward creative professionals, physicians, and other businesses that require high-res screens.
To avoid angering customers who purchased the iPad 2 just a few months ago in March, Apple is rumored to be avoiding the iPad 3 name and instead may call it the iPad HD, iPad 2 HD, or iPad 2+. Last month, website This Is My Next claimed Apple will be launching iPad versions of professional video- and photo-editing software such as Final Cut Pro and Aperture alongside the new pro iPad.
Apple is rumored to be ramping up its suppliers for the release of the iPad 3 as well as the iPhone 5 sometime this fall. DigiTimes reported earlier this month that Taiwanese manufacturers have already gathered to necessary materials for the mass manufacturing of the devices. A supposed image of a dock connector for the iPad 3 was published by website ApplePro earlier this week.