There's no need to enter holidays into the iPhone's calendar one by one. There's a much easier way. In fact, if you're reading this on an iPhone or iPad, simply tap this link to add all US Holidays to your calendar. If you'd rather do it manually, below are step-by-step instructions on adding US Holidays to your iPhone calendar. Also see the Notes section at the end of this post for more useful calendars.
1. Open Settings:
2. Scroll down and tap Mail, Contacts, Calendars: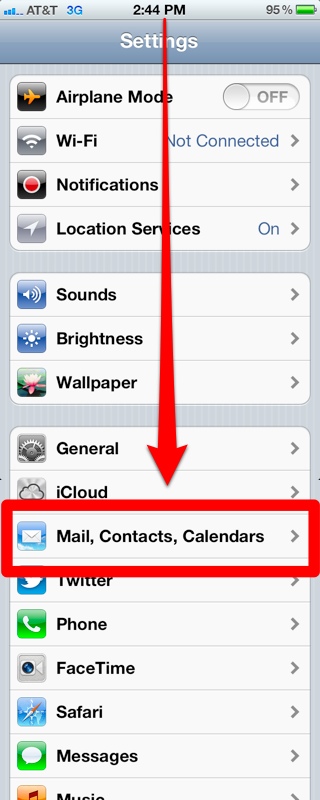 3. Tap Add Account:
4. Scroll down and tap Other:
5. Tap Add Subscribed Calendar:
6. Next to Server, type in files.apple.com/calendars/US32Holidays.ics:
7. Tap Next:
8. Tap Save:
That's it. Now launch the Calendar app and flip through it to see the US Holidays.
Notes:
You can find and add more calendars to your iPhone at icalshare.com.
Subscribed calendars are read only—you can't edit the events or add new ones.
Many Internet companies have compatible calendar-subscription services, including Google and Yahoo.