Here's a cool feature of AnyList, a free grocery list app I came across while writing up our recent 5 Best Free Grocery Lists Apps article. AnyList allows multiple users to maintain a single master grocery list, which means an entire family with iPhones could add, change, and cross off items on a single grocery list that updates in real time.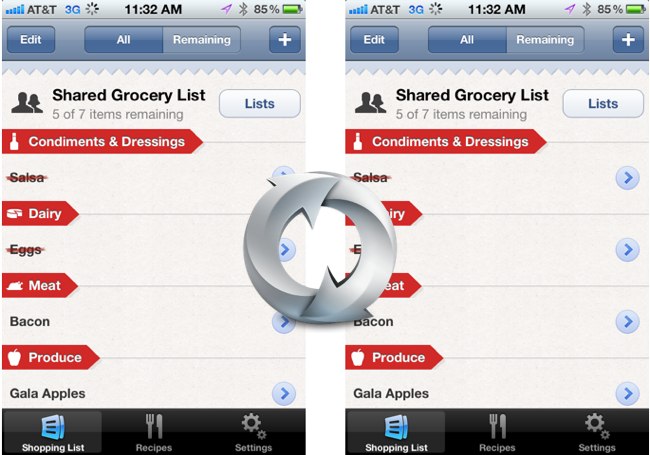 Setting up the master list is pretty easy. First, each users must install the AnyList app on their iPhone and create a free account, which can be done in the app. One person then creates a grocery list and taps the share button at the bottom. That person then enters the email address(es) of the person(s) they want to share the grocery list with (the email addresses must match the one used to create the accounts of the other users). The shared grocery list will then appear under Shared in the app. Any changes will update in real-time (as long as there is an Internet connection). So in theory, you could watch your husband in the grocery store pick off items one-by-one in the app. Pretty cool.
I'll be sticking with GroceryIQ as my favorite grocery-list app for now, but for families who share grocery-shopping duties, this could be a killer feature.