Google's own official YouTube iPhone app (free) is now available in the App Store (no iPad version as of yet). Apple is removing their own default YouTube app in the upcoming iOS 6 update, so Google has released their own app to preempt its disappearance.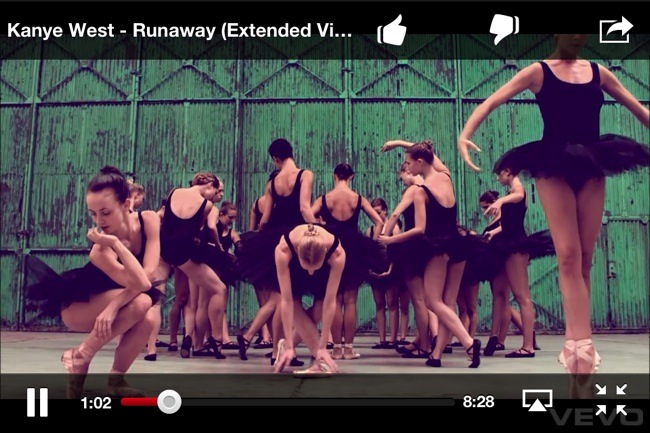 Google's YouTube app mostly improves on Apple's version, which I'll get to in a second. The downside of the new app is advertisements. However, the good news is that the ads aren't as intrusive as on the official YouTube website—there are no video overlays or pre-roll ads, at least yet, anyway. The ads are classic banner ads that appear below the videos when the videos aren't playing in full screen. The ads disappear when in full-screen mode.
Improvements over Apple's version:
More videos available thanks to the new ads. For example, you can now watch VEVO music videos, which you couldn't do on Apple's version.
You can now read comments as you watch videos. ( Videos don't automatically play full screen as they did in Apple's version. You can also browse related videos as you watch)
Voice search using Google's voice search, which means older iPhones without Siri can use voice dictation. (Slap in the face, Apple)
Easier to rate videos, as you don't have to go through several menus like in Apple's version
Search as you type (drop-down search results)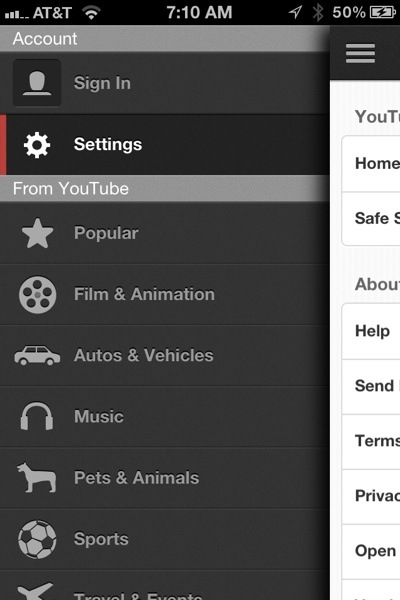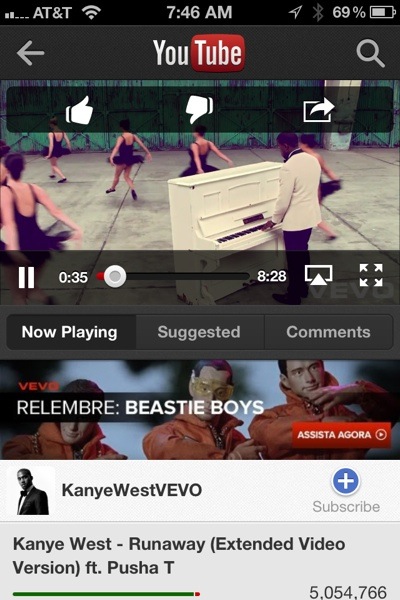 One of my biggest disappointments with Google's version is that you can't change the video quality as you can on the website. This is extremely annoying when you have a slow WiFi connection. But then again, you couldn't do that with Apple's version either.
Overall, I like Google's YouTube app over Apple's. Google should have some motivation to keep it updated—Apple's version basically just sat unchanged for the past 5 years. The app has Google's design aesthetic, so it feels a bit like running an Android app in iOS. It also utilizes YouTube's new focus on channels, topics, and recommending videos instead of offering up the most-popular videos. The interface is smooth with nice transitions when moving between menus. Google has some talented iOS developers working for them.